A former PSP member has sent an exposé on the internal conflict and struggle that is going on within the Progress Singapore Party right now!
This is the FULL scoop:
"The restructuring of PSP Group Operations structure has led to disgruntled members.
The new structure is based on a 100% army organisational structure with four divisions (North, South, West, and Central)
Each Division is led by the Division Director:
North – Francis Yuen
South – Ong Seow Yong
West – Michelle Lee (replaced by Michael Chua after a power struggle in the division)
Central – Andrew Ng
There's also a HQ Director Ivan Koo. He is tasked to manage and coordinate three sub-groups in the Party Strategic Group which are the Manpower, Logistic and Intelligence
Each Division Director will be assisted by the Division 2IC aka the Division Assistant Director with their own Manpower, Logistic and Intelligence group which will report back to the HQ Director.
Each Division has Four to Five Team Leaders with each having four to five 2IC under them. The 2IC will have at least ten members under their wing.
Think of it like this:
Division Director = Commanding Officer
Division Assistant Director = Company Sergeant Major
Team Leaders = Platoon Commander (LTA Rank)
Team Lead 2IC = Sergeant
Then all the members under each Team Lead are the Recruits.
Each Division Manpower, Logistic and Intelligence have their 2IC too.
They have recently brought in quite a number of ex uniform personnel and even a former army intelligence officer.
They have also implemented a buddy system in which the one below every position is the buddy to the upper level. At Team Leaders level, their buddy is the 2IC.
Now you can understand the frustration of the members? This is seemingly becoming another military organisation.
I am not saying a military organisation is not good but this is not the way to run a political party. I am from the grassroots previously and it was managed differently and in a more open and transparent manner.
I was told there will be more changes to the party leadership and Division level in the coming weeks.
There will be a briefing for the division team leaders by Asst Sec Gen Mun Wai at their party HQ in Bukit Timah Shopping Centre this Friday (6 Mar) at 730pm."
Us: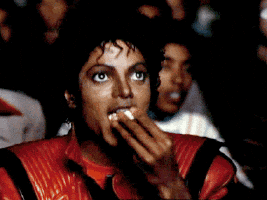 ---
If you'd like to contribute your story to us, drop us an email at [email protected] and we'll review it. We read each submission that comes to us within two weeks of receiving it.
Latest posts by Mindy Wang
(see all)
Comments
comments